---
---
What Is The Difference Between Full Paid Licence, Trial Licence and Read-Only (Unlicenced) Modes?
&nbsp
Lightning Payroll can operate in three different licensing modes:
Full/Paid (Full access within the limits of allowed total employees for the chosen pricing tier)
Trial (Cannot restore backups or use online features, but fully editable)
Unlicenced (Can restore backups and view data but cannot edit)
The diagram below gives an idea of how the three modes work.
To find out how to renew, or upgrade your subscription click here.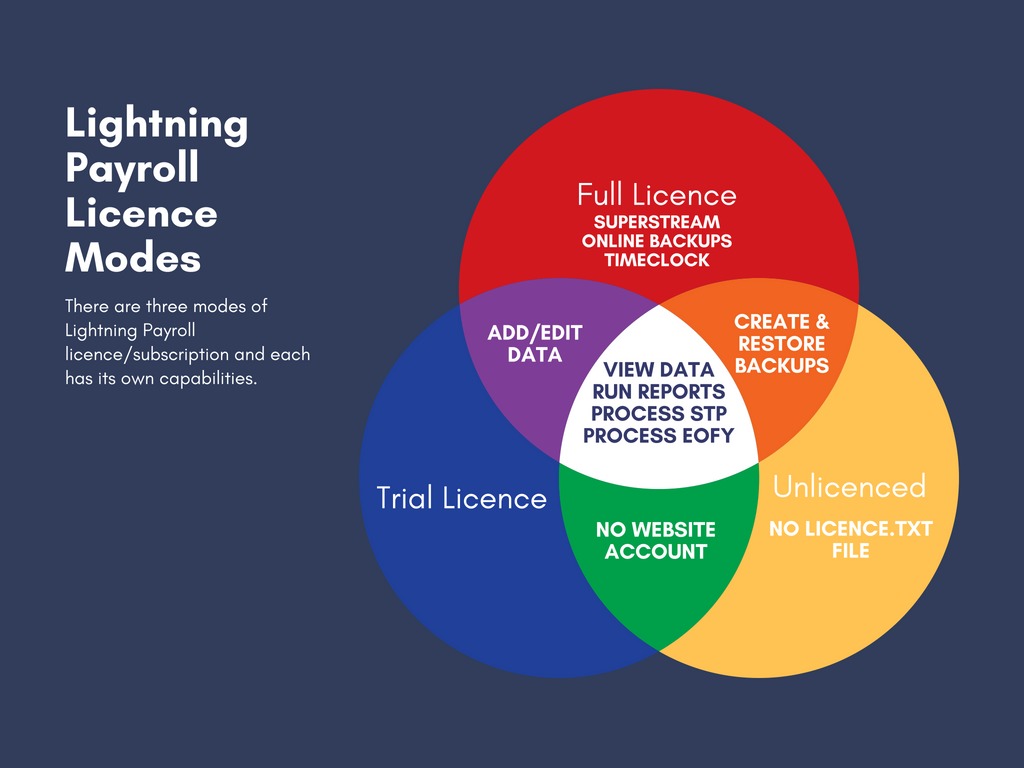 Created: 2022-01-20 10:40:29
Last Edited: 2022-06-23 09:37:01
---
Related FAQs