---
---
How Do I Check For Superstream Response Messages?
&nbsp
To check for SuperStream message responses go into the Superstream Mailbox located within the Super Fund Deposits area. Click Check Responses and your program will start to download any message updates, or error details.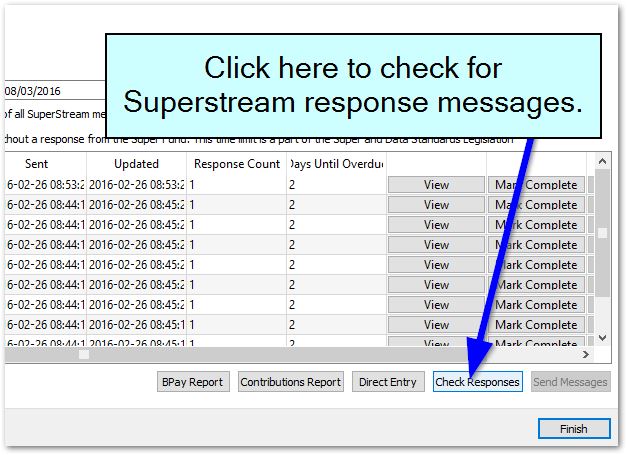 If an error response is detected, you'll notice that the original Superstream message will no longer have a status of Sent. It will most likely have changed to Failed, or Progressive. You can find out more information about the error by clicking View beside the message. To get more info, we recommend contacting the super fund directly. It is actually quite rare to receive responses, since super funds are only required to respond when an error has occurred. If everything went through fine your messages are likely to stay in a Sent status. If you are confident that a super payment was successfully received and processed by the fund, you can mark the message as complete yourself.
Created: 2019-03-26 23:53:32
Last Edited: 2021-01-20 10:50:05
---
Related FAQs