---
---
How Can I Set Up Awards, Classifications or Pay Rate Groups?
&nbsp
If you would like to configure award and/or classification information it can be done under the Company section, in the Awards and Pay Rate Groups tabs.



The Awards tab lets you enter the basic award information. Only the name is a requirement.
The Pay Rate Groups tab serves two functions.
It allows you to add classifications (award sub categories) which can then be assigned to employees and displayed on their payslips if you wish.
It also allows you to share pay rates (single or multiple) among multiple employees.


To create a new classification or pay rate group:
Select the award from the top-left dropdown (optional).
Click New.
Enter the classification/group name.
You can then add pay rates and employees to the highlighted/selected classification, using the tables on the right half of the screen.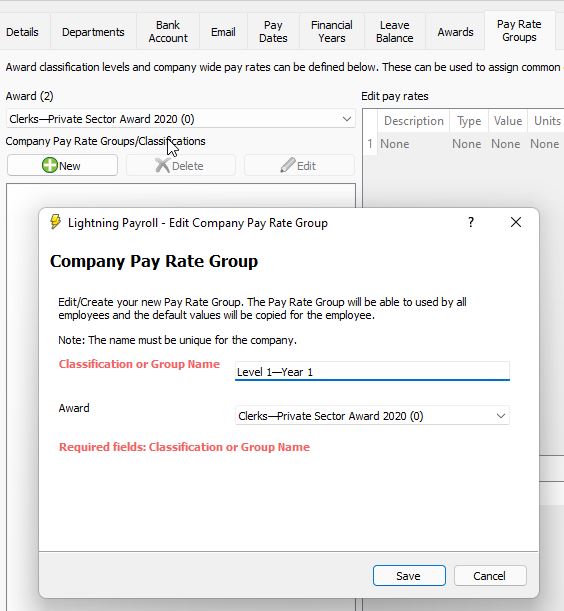 If you only wish to use the awards and classifications as payslip labels you can assign them to an employee under Employees >> Pay Settings .

Created: 2022-07-08 13:21:34
Last Edited: 2022-07-08 13:23:30
---
Related FAQs