---
---
How Can I Show Casual Loading On A Pay Rate?
&nbsp
For certain casual employees it may be necessary to display their base pay rate and their casual loading amounts within pays and payslips. This can be easily handled via a custom pay rate's description. Customised, secondary pay rates are added under Employees >> Pay Settings >> Special User Defined Pay Rates.
In the below example you can see the $25 hourly Saturday pay rate's breakdown being shown in the description field.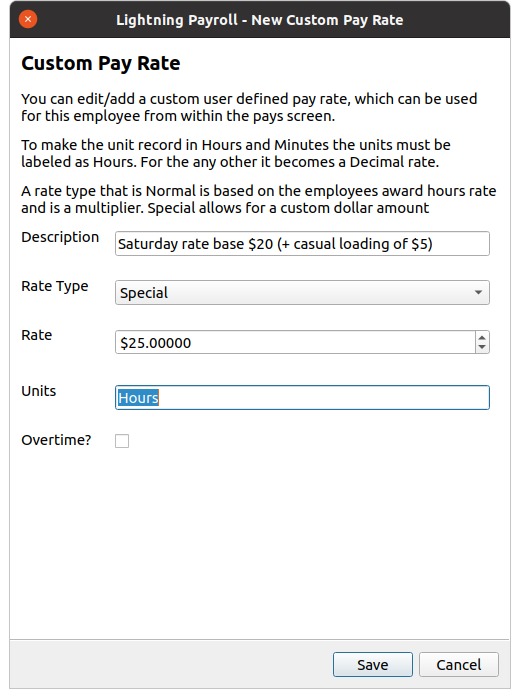 Created: 2021-07-05 14:30:57
Last Edited: 2022-06-16 13:51:27
---
Related FAQs