---
---
How Can I Tell If My Employees Are STP-Finalised or Tax Ready?
&nbsp
Lightning Payroll has a Single Touch report to give you quick information on which employees have been marked as finalised with the ATO for a financial year under Reports >> (General) STP FInalised Employees. This report has many other functions for gathering historical STP data. The most common use is demonstrated below. Note that the tax readiness of each employee's most recent STP submission is visible, along with some basic totals for quick reference.

Note: For more detailed information on your STP submission history (including all amounts submitted) please see the Single Touch Mailbox within the Pays screen.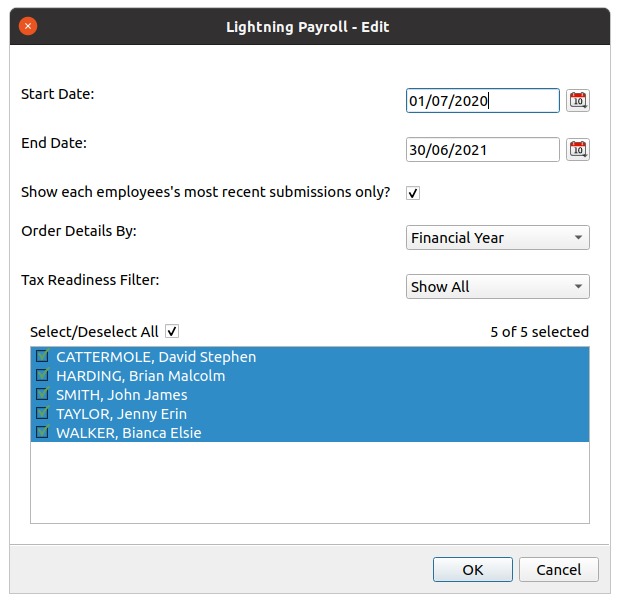 Created: 2021-06-24 11:38:36
Last Edited: 2021-06-24 13:38:34
---
Related FAQs