If an allowance an employee has been receiving throughout the financial year is not showing up in their PAYG figures as itemised, this can be amended with the following steps:
Firstly, the allowance should be marked as Itemised under Employees >> Allowances/Deductions >> Allowances.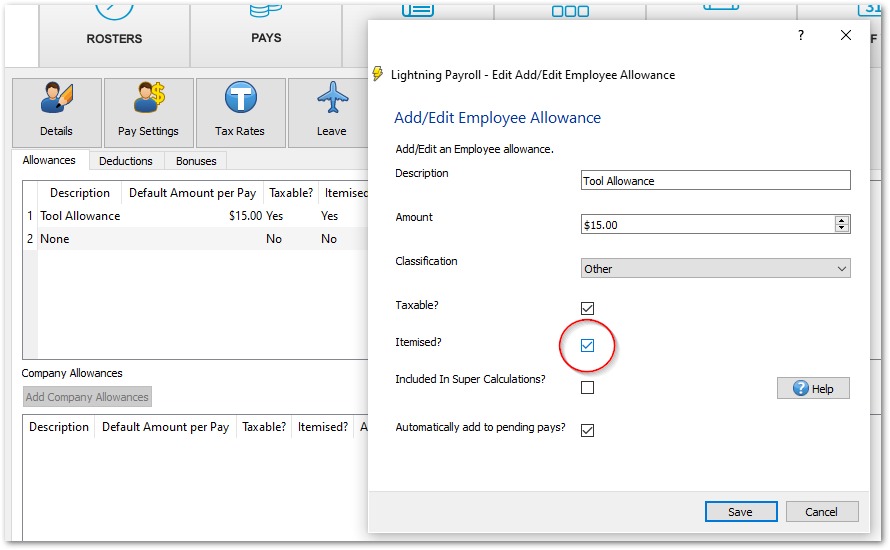 Then, to fix the allowances in earlier pays, go to Tools on the top left hand corner of the screen and select Retrospective Tool from the dropdown.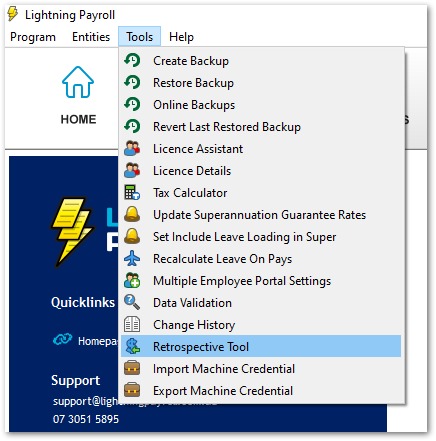 In the new window, set the date range for which you want to adjust pays that include allowances. In this case, we have set it to cover the whole financial year.
You can then select the employee or employees whose allowances you wish to adjust. As you can see here, we will be adjusting David's allowances retrospectively so that they are correctly itemised.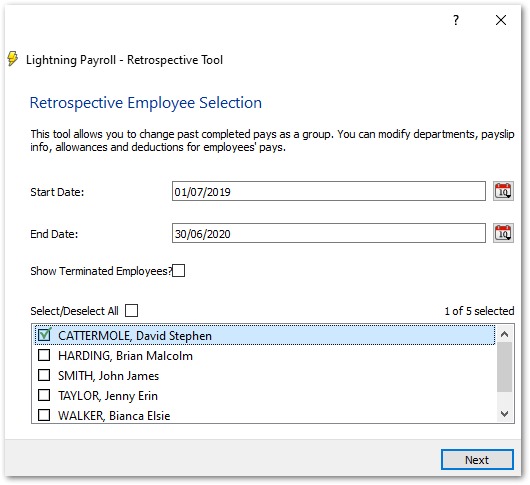 On the next screen, make sure Allowances is selected from the dropdown. Below, you will be shown all the pays within the previously set date range for the selected employee/s that include allowances.
Tick the boxes on the left to select the pays individual you'd like to adjust allowances for. If you want to edit allowances for all pays, click Select All/None.
Once you have selected the pays with allowances that you wish to adjust, hit Confirm Pay Selection.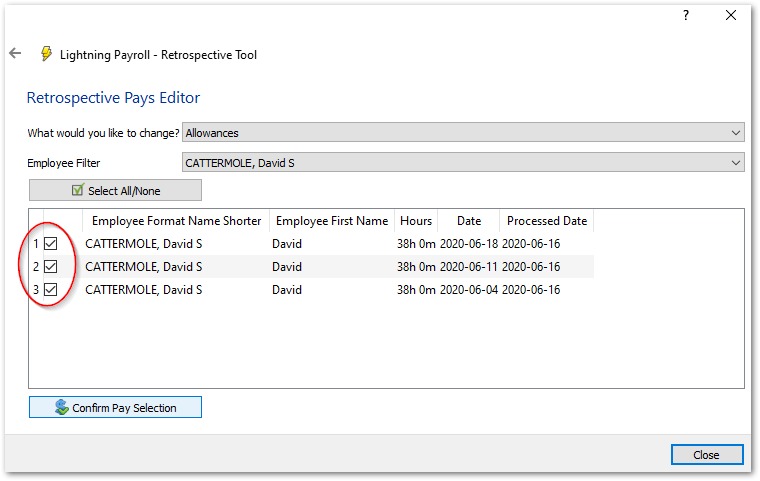 On this screen, you will be able to select the allowances to edit and view their current settings. Firstly, select the allowance you wish to adjust from the Must be filtered by description dropdown. You will then see all instances of that allowance during the date range you originally set. You can then select the ones you wish to change and click Edit.
An Add/Edit Allowance window will now open for you to make adjustments. Tick Itemised? and then click Save. Once this is completed, you will now see that the selected allowances show True in the Itemised? column.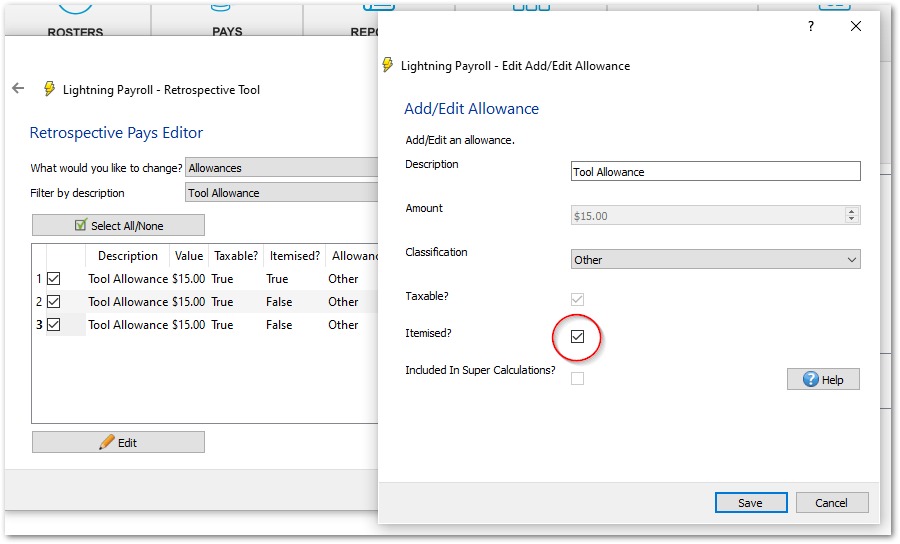 You can complete the previous step for any other allowances that need to be adjusted. Once you're finished adjusting the required allowance, click Close on the bottom right to finish.