---
---
How Do I Use Two-Factor Authentication With My Lightning Payroll Account?
&nbsp
In line with recent security updates from the ATO, we've introduced two-factor verification for all Lightning Payroll customers. This step further secures your account, protecting your personal information. You have two methods to choose from: email verification or Google Authenticator.
Email Verification
This method is enabled by default. After entering your password, you'll receive a one-time code via email. You'll need this code to log into your account on our website. The system prompts you to enter this code after correctly inputting your password, just enter the emailed code into the provided field and click Login.

Google Authenticator Verification
If you like, you can also use Google Authenticator for your one-time codes. Just go to the My Account section of Client Login on our website, and scan the provided QR code with your Google Authenticator app on your smartphone by clicking the + symbol. Note that activating Google Authenticator doesn't disable email codes; both methods can be used simultaneously. The Google Authenticator option is especially handy if you or your staff can't regularly access your registered email account for email verification.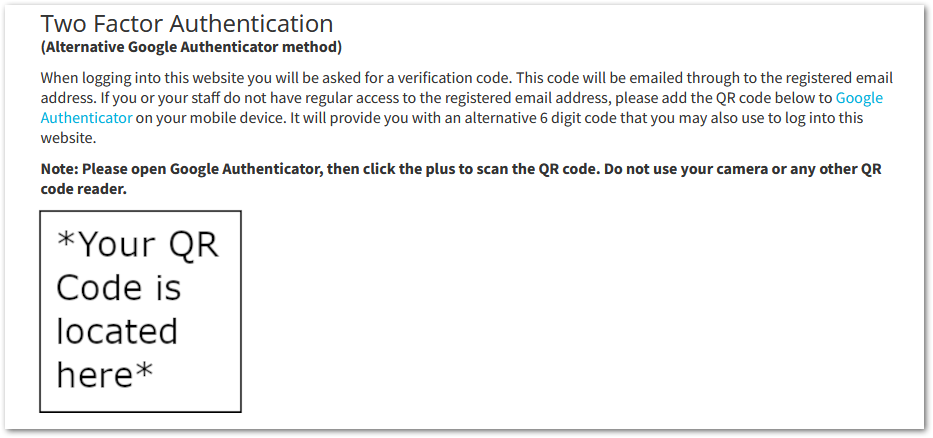 Created: 2023-06-19 13:23:52
Last Edited: 2023-06-19 13:23:59
---
Related FAQs