---
---
How Do I Add a New Employee or a New Company Entity?
&nbsp
Add a New Employee
Below are some links which you may find helpful when a new employee starts working for you.
New Employee Basic Information Sheet (PDF, Word Doc)
ATO Super Choice (Nomination) Form
Fair Work information Statement
To add a new employee, go into Lightning Payroll and click Employees >> Actions >> New Employee.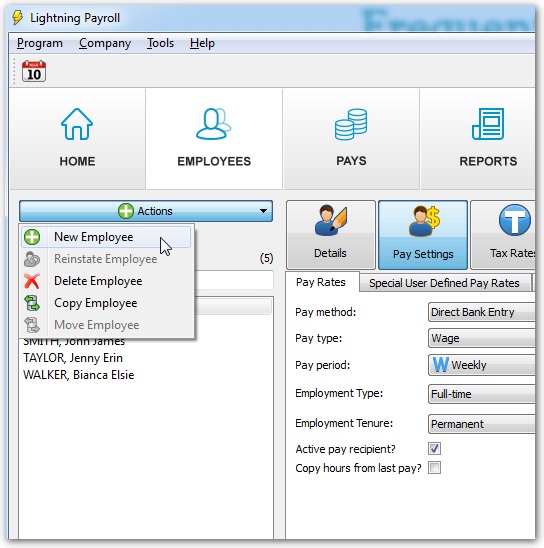 Add a New Company/Business Entity
Lightning Payroll does not limit the number of companies you can use in the software. To add a new company entity, simply click Entities >> Add new company.
Created: 2019-03-26 23:08:33
Last Edited: 2021-11-04 15:47:45
---
Related FAQs