---
---
How Can I Print Payment Summaries/Group Certificates?
&nbsp
Normally you'd print or email payment summaries at the same time as you lodge with the ATO, but they can be accessed separately any time of the year, and as many times as you like. Lightning Payroll doesn't 'close anything off' in the End of Year section. Retrieving payment summaries (group certificates) is very similar to retrieving payslips
To do this, simply click End of Year, select your financial year (FY) and click next. You will then be prompted to select the employees you wish to view/print Payment summaries for, and follow the prompts.
Once you are looking at the Payment Summaries screen, click the Payment Summaries button and Lightning Payroll will generate your employees PAYG summaries in a printable PDF format.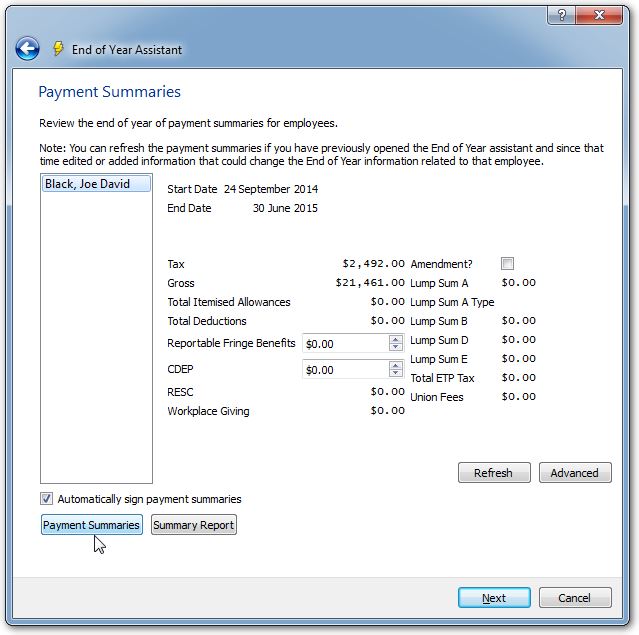 Created: 2019-03-26 23:56:19
Last Edited: 2022-04-07 10:19:01
---
Related FAQs