---
---
How Do My Employees' View Their Payslips From Their iPhone?
&nbsp
For Employees' who are trying to Save/View their Payslips on an Apple (iOS) mobile device, these instructions can be followed:
1. Login here or login using the Employee Login on our website.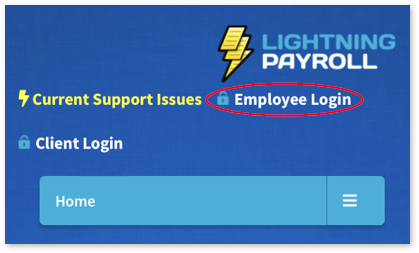 2. Press Payslips once you have logged into the Employee Portal.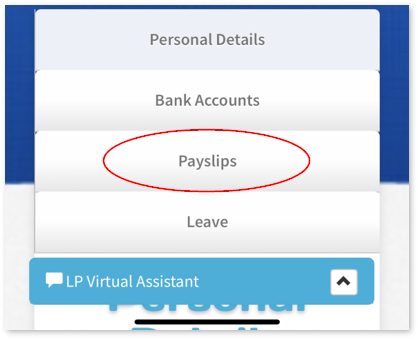 3. Once you are in the Payslips tab, press on the download icon to the left of the payslip you wish to Save/View.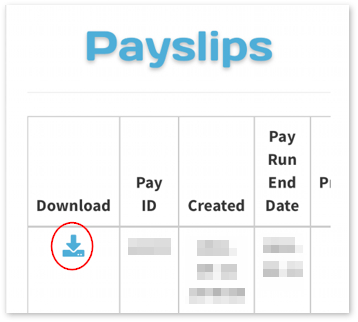 4. On the prompt that appears, select Download.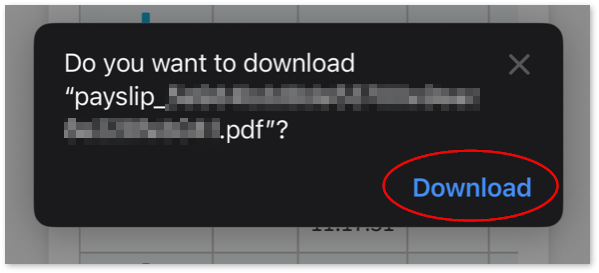 5. Press on the circular clue icon to the left of your address bar and press Downloads.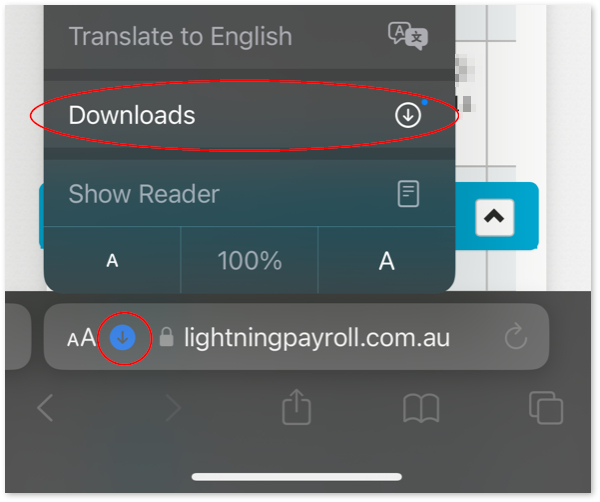 6. Press the icon to the right of your payslip file on the next prompt.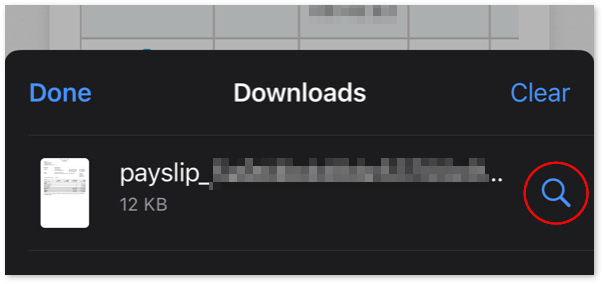 7. This should bring you to the Files application, where you are able to view your downloaded payslips.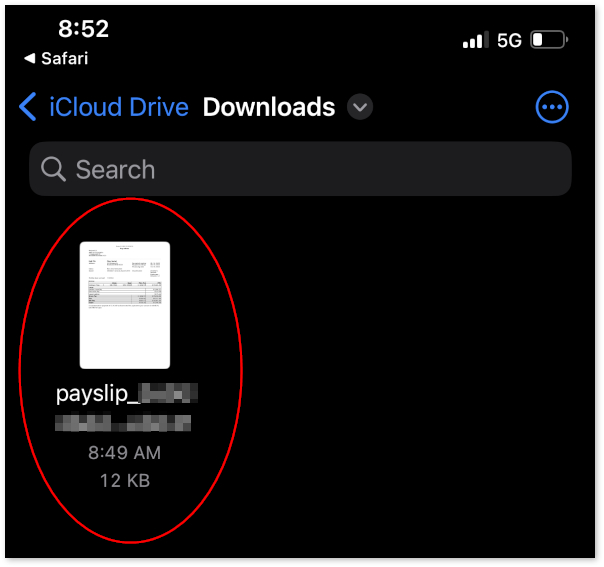 The above instructions were written for iOS version 16.
Created: 2022-10-04 01:03:50
Last Edited: 2022-10-18 10:22:20
---
Related FAQs