---
---
How Can I Add An Allowance To A Shift?
&nbsp
You can add an allowance and change a pay rate applicable to any individual employee's shift under Employees >> Shifts. If the desired shift is not visible please connect the base shift to the employee under Company >> Shifts.

An allowance can be on a shift with or without a pay rate, and vice versa.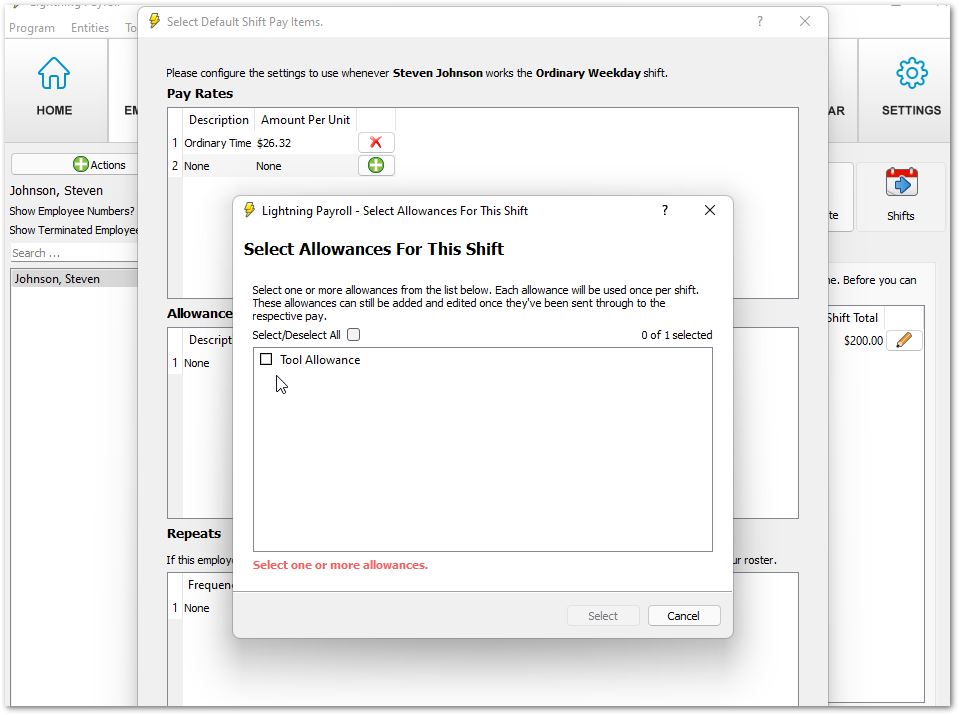 Created: 2022-06-22 11:11:06
Last Edited: 2022-06-22 11:15:12
---
Related FAQs