---
---
How Can I Provide Payslips To Employees Online?
&nbsp
You can now allow employees to access their payslips themselves via our Lightning Payroll online employee portal. Below is a demo of how this can be set up.
To activate payslips for an employee, go into Employees >> Details >> Online Portal and tick the box to Allow Employee To View Their Payslips. You'll also need to activate their portal by ticking Activate This Employee's Online Portal.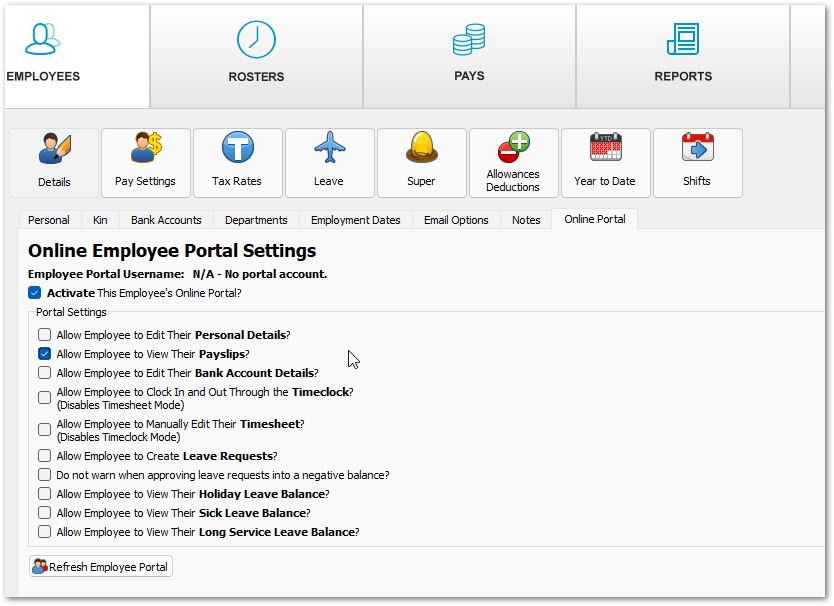 Click Refresh Portal to save the changes. Once payslips have been activated the program will automatically upload each newly completed pay as a payslip on app shutdown.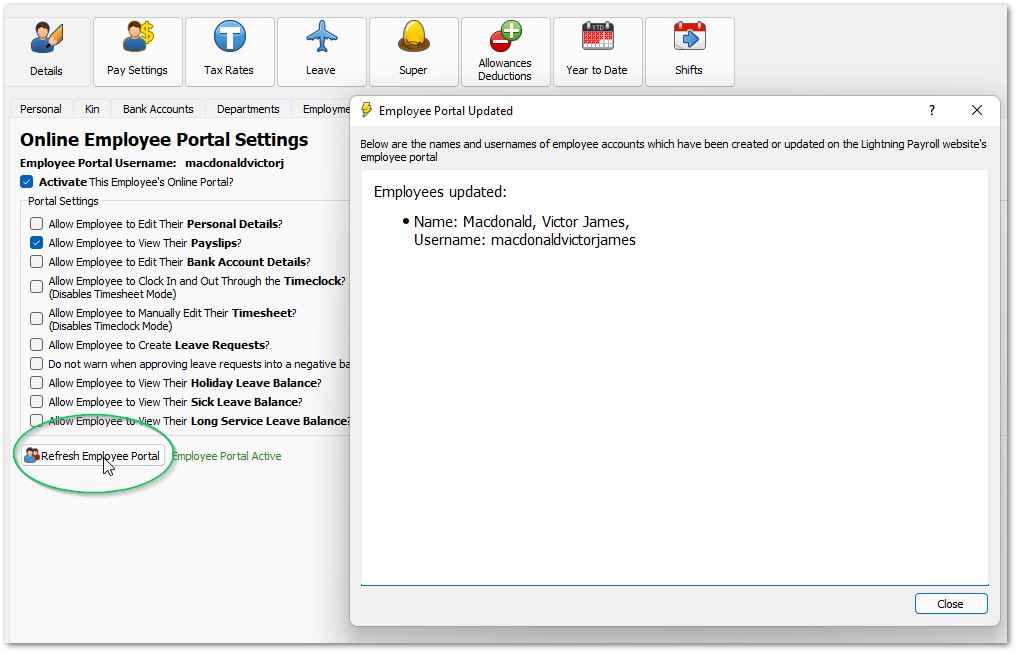 When the employee portal is activated for the first time (or if an employee's name gets changed) a new username and password will be generated and emailed through to the employee. This will allow them to login via the portal link at the top of the email.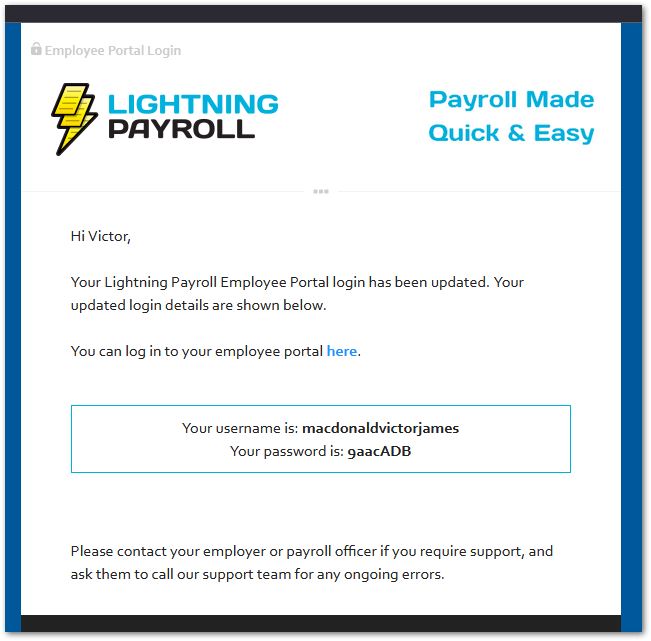 If you'd like to add additional payslips for past periods, or remove payslips from the portal you can use the Portal Payslips Wizard found in the upper Tools menu.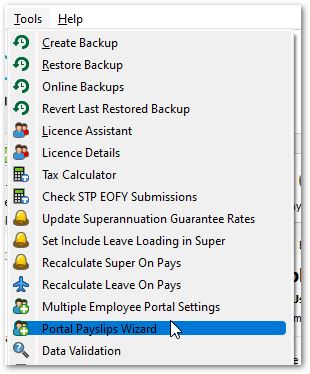 To begin, specify the pay run date range you'd like to manage payslips for.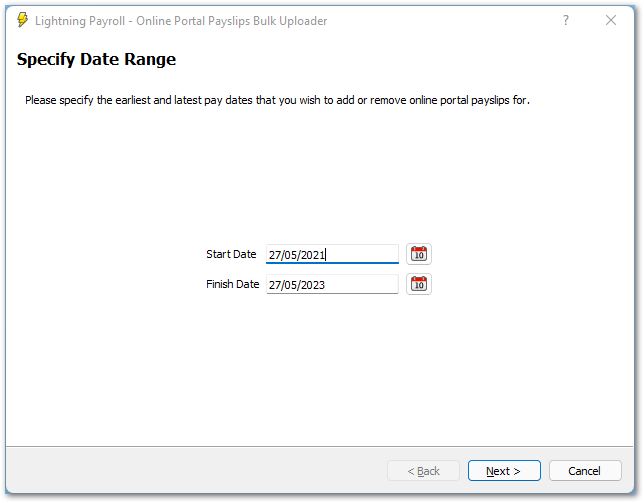 Next, select the employees whose payslips you'd like to manage. Only employees with active portal accounts and with payslips allowed will be visible.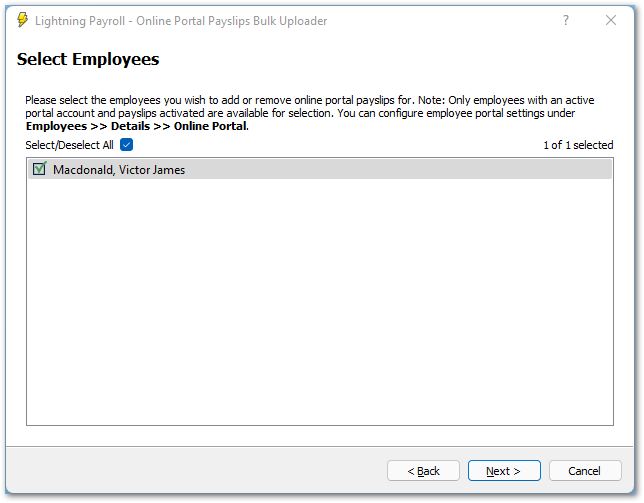 Select the pays you wish to add or remove to or from the server.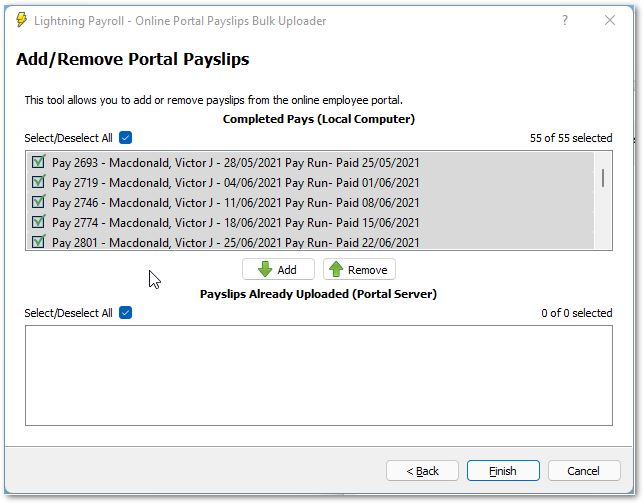 Click Finish to save the changes.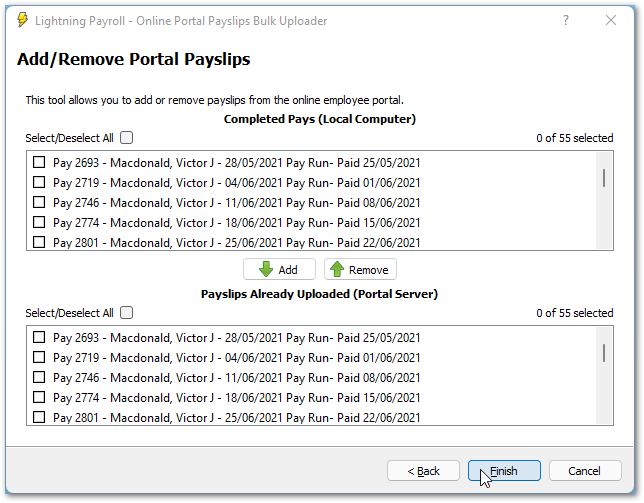 The employee will then be able to access these payslips by logging into the online employee portal on our website.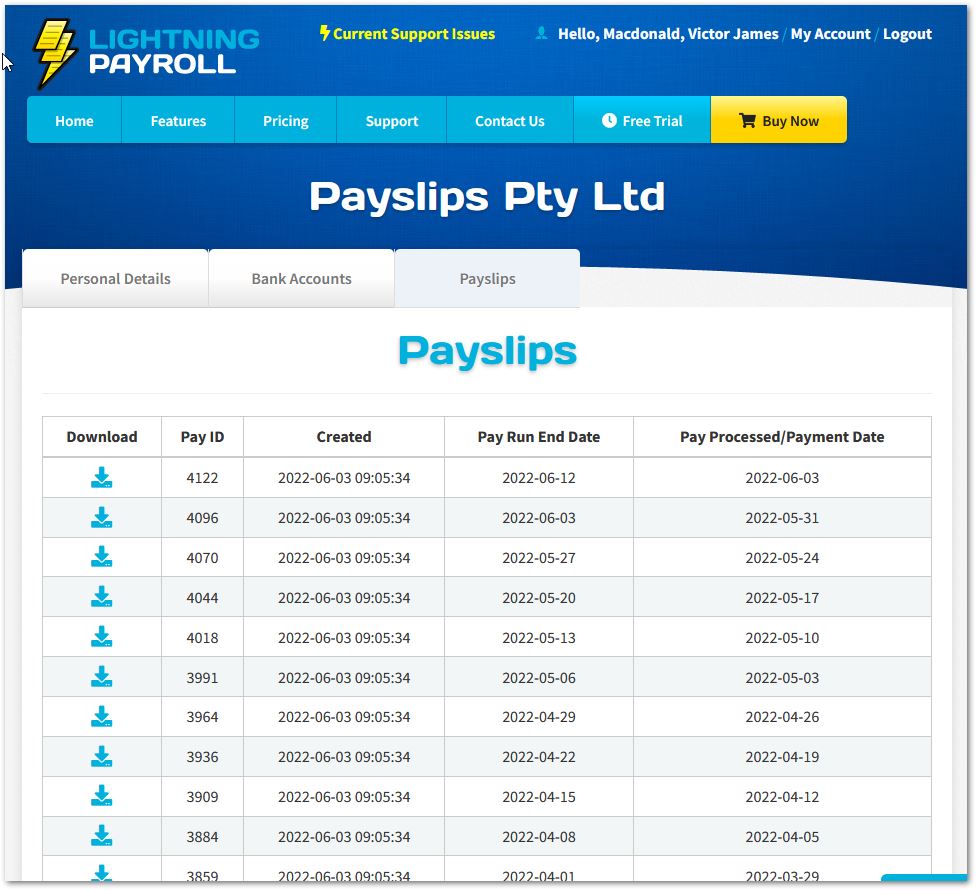 Created: 2022-06-03 08:05:14
Last Edited: 2022-06-03 09:22:20
---
Related FAQs