---
---
How Do I Set Up Tax for Employees on a Working Holiday?
&nbsp
From 1 January 2017 employers will need to register with the ATO to be able to tax staff using the working holiday tax table rates. Once your company has registered you will be able to apply the working holiday tax scale to applicable employees within Lightning Payroll under Employees >> Tax Rates >> Special Tax Rates >> Working Holiday Tax Scale >> Use Working Holiday Tax Scale.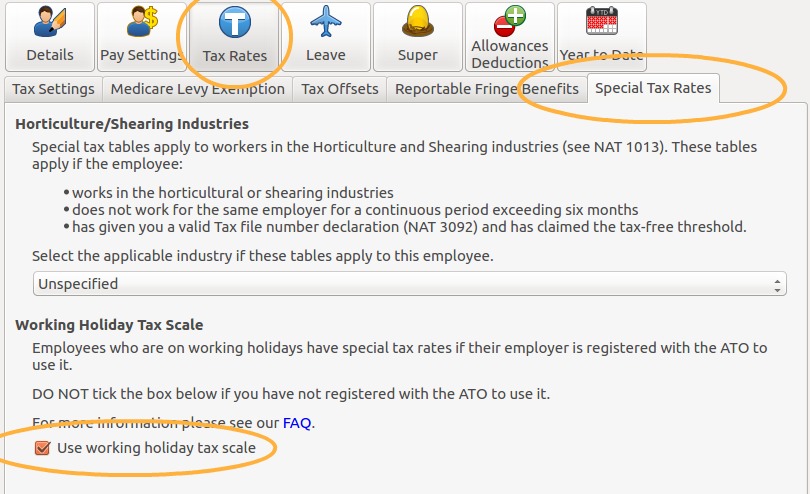 We've also added a report to help keep track of working holiday pays under Reports >> Tax >> Working holiday tax scale summary. This helps show which tax scale has been applied to each of your employees' pays.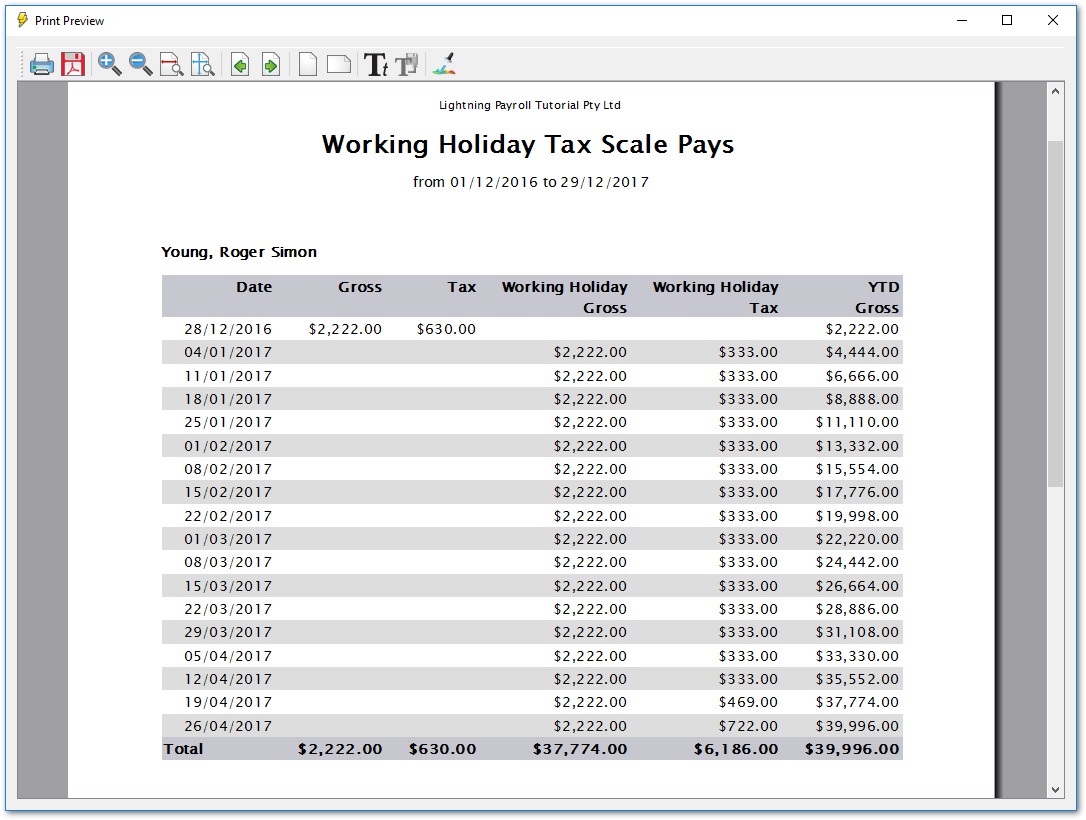 Created: 2019-03-26 23:46:04
Last Edited: 2022-09-29 12:47:34
---
Related FAQs