---
---
Why is the ATO asking me to provide a software ID or Lightning Payroll's ABN?
&nbsp
When contacting the ATO for help regarding Machine Credentials, they may ask you to provide a software ID, or ask you for our ABN.
As Lightning Payroll is desktop-based, we do not utilise software IDs for Single Touch Payroll. Desktop-based programs instead utilise locally installed machine credentials (please see the following from the ATO's website). The details they ask for are required of hosted/online software providers, not desktop software providers such as us.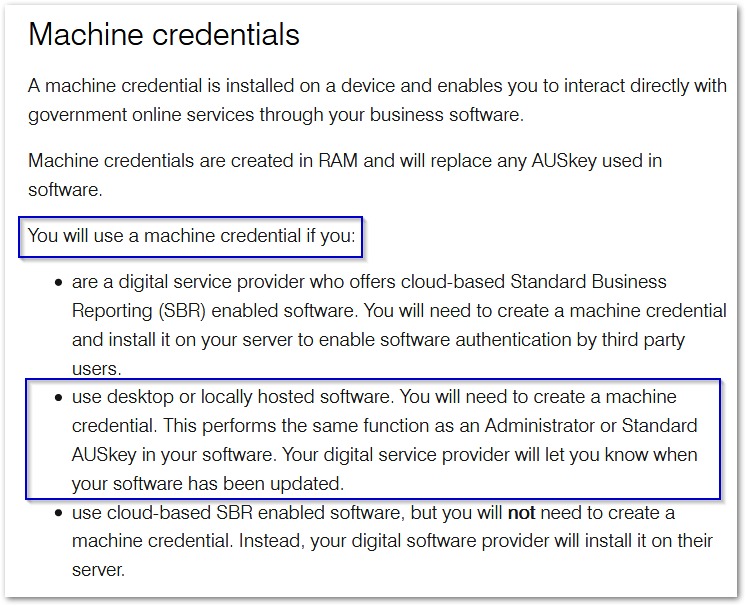 In cases such as this, you can inform the ATO that you do not have a software ID and simply need advice on how to install your own machine credential.
If this does not resolve the issue, you can also refer them to the following page for further clarification:
https://info.authorisationmanager.gov.au/business-software-user-or-provider
Created: 2020-01-17 08:42:28
Last Edited: 2022-04-21 11:03:42
---
Related FAQs