---
---
How Do I Process End of Year Using Single Touch Payroll?
&nbsp
Note: This method will only work for users who have submitted STP for at least one event throughout the financial year being reported.
Before You Begin
You will require a valid ATO Machine Credential.
Lodgement
Submit STP as usual, by saying yes to the prompt when completing your pay run or by clicking Pays >> Single Touch >> Submit Payroll to the ATO.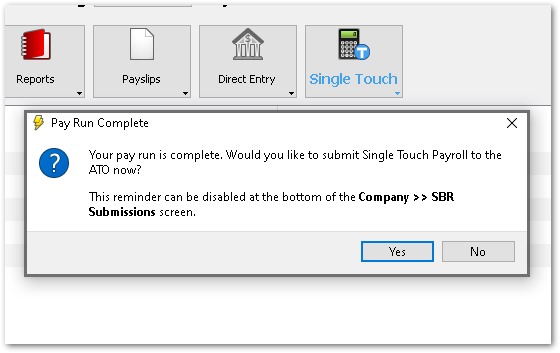 The only difference with submitting the last pay of the financial year is to tick the box which says Final pay for the current financial year?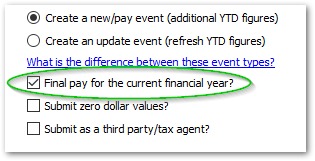 On the next page, you can select your credential, print, preview and submit as normal. That's all there is to it.

If submitting a new event you may find that employees not included in the final pay run are missing. This is normal. If this is the case, we recommend you do a second lap of STP for the final pay run, again making sure to tick the Final pay for the financial year box. This second lap however should be submitted as an Update event, which allows you to send STP for all employees paid within the financial year.
The next pay run will begin your new financial year and all YTD figures will begin again upon the completing of your first July pay run.
ATO Responses:
To check for responses simply go into Single Touch >> Single Touch Mailbox and Lightning will see if anything has been returned from the ATO. Responses take anywhere from two minutes to three days to come back. The program will not recheck until at least two minutes since the last check.
Created: 2019-05-24 05:45:08
Last Edited: 2022-04-08 08:17:27
---
Related FAQs