---
---
Why Can't I Open the Installer File I Have Just Downloaded?
&nbsp
If you have downloaded the program and see the warning Windows has protected your PC this is a false alarm which can happen from time to time as we are required to renew security certificates used to codesign Lightning Payroll. This warning goes away with time, once Microsoft recognises the new certificate belongs to us.
To continue, simply click More info >> Run anyway.
Note: Benon Technologies Pty Ltd is the correct, verified publisher of Lightning Payroll, based in Brisbane, QLD as seen in the pictures below.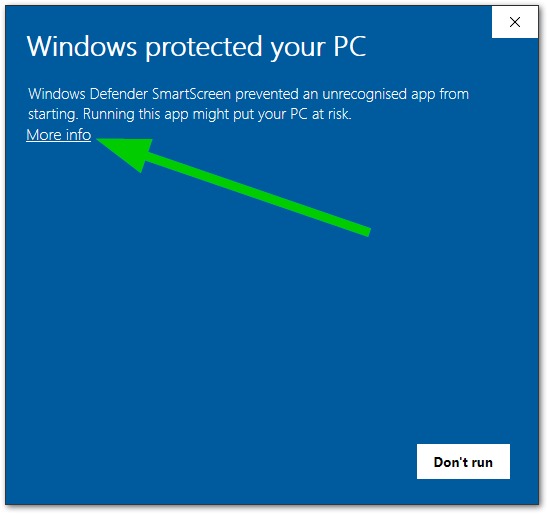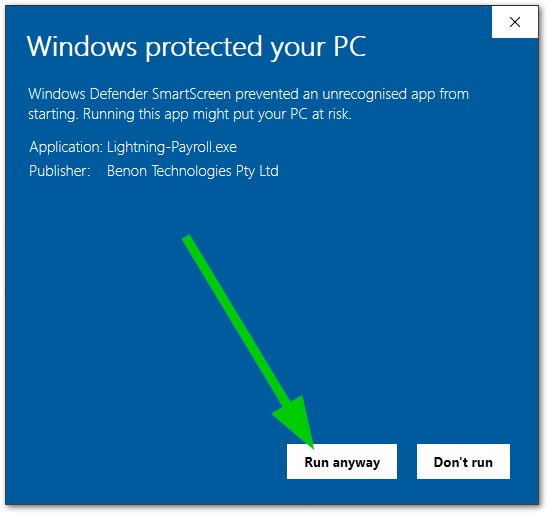 Created: 2019-11-21 14:40:41
Last Edited: 2019-11-21 14:46:21
---
Related FAQs