---
---
What Do The Single Touch Button Colours Mean?
&nbsp
The button colour highlights the result of the most recent Single Touch message response.
Blue

means that this pay currently has no messages sent.

Grey

means the message has been sent and awaiting response or that a new message has been received and you need to view it.

Green

means the ATO successfully processed your STP event.

Red

means there is an unsuccessful or failed STP response message.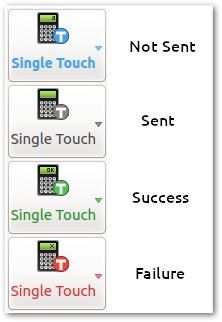 Created: 2019-08-22 09:25:06
Last Edited: 2019-08-22 09:37:08
---
Related FAQs