A bug in a recent update affected a small number of users who installed it during the small time window it was available. If you find you cannot open Lightning Payroll after the update please reinstall from the links below:
Reinstalling does not affect your payroll data or your files, only the application itself.
Windows
Restart your computer first and then download and reinstall Lightning Payroll from here (Windows 8.1 and above).
Download For Windows (64 bit systems) Download For Windows (32 bit systems)
Mac OSX
Restart your computer first and then download and reinstall Lightning Payroll from here (Mac OSX versions 10.14 and above).
We have recently updated Lightning Payroll with the very latest libraries and base software. This was done to keep up with recent Mac and Windows updates, keeping the program secure and greatly improving performance.

As a result of these updates we've had to drop support for Windows 7, Mac OSX 10.12 and Mac OSX 10.13 operating systems.

We understand it can take some time to upgrade or replace your computer so we have added the latest critical updates (including 2023-24 tax and super changes) into a legacy version of Lightning Payroll. These legacy versions of Lightning Payroll will be fine to use for the next financial year, but we will not be able to support them beyond this.
If you are on one of the above unsupported operating systems, download the legacy installer for your system below. Once you update your computer, Lightning Payroll will reactivate downloads and get you back onto the very latest versions automatically.
As at the end of May, Google has discontinued the sending of emails from 'less secure apps'. This is described here on their website.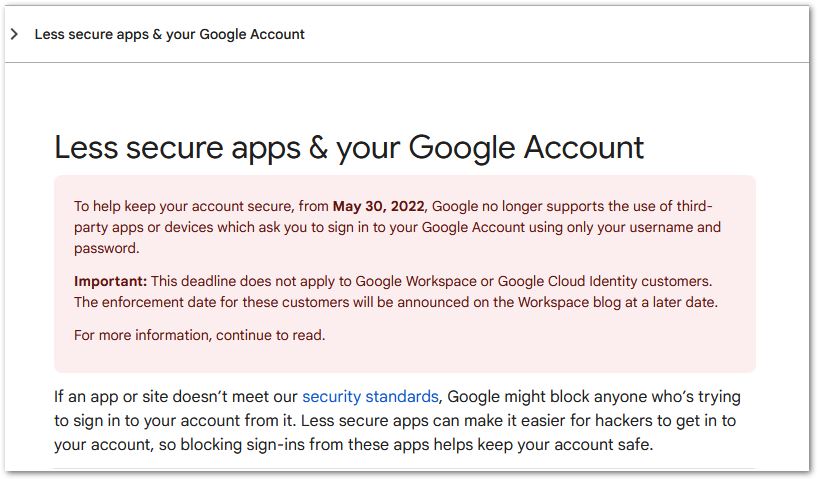 To fix the issue so that you can continue sending emails through Lightning Payroll via Gmail, click here to learn how to set up an App Password.

Alternatively if you are using emailing for payslips only in Lightning Payroll, you can now make payslips available to employees via this website's online employee portal as described here.